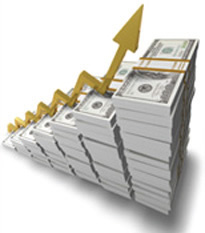 ⇒ Full on stocktake
⇒ Cyclic stock take
⇒ Warehouse design
⇒ Emergency parts interpreting
⇒ Workshop store management
⇒ Obsolete stock brokerage
⇒ Emergency freight brokerage
⇒ Capital equipment brokerage

Our industry is a very volatile industry, based on the fact that each year a companies stock holding grows on average by 5%. The changes we foresee within our industry is that companies stock holding on dead or obsolete stock will grow year on year causing the business to have money tied up in stock that is having no benefit to them year on year. This is the reason why we at GIS have created the company we have today to be the number one leader and front runner in helping companies today by increasing there bottom line profits, reducing there obsolete/dead stock based on our extensive knowledge and 40 years experience within the industry. This is one of the main key fundamentals we as an organisation have to offer but not the only one either. The delivery of exceptional customer service again is a key pinnacle to deliver this service,
not only from us to you but from yourselves to your customers been a win/win for all involved. Our company GIS will be the market leader in this industry as firstly it is a very niche business, we have no opposition at all worldwide that can even offer or deliver the same services that we are offering to you today along with our experience, knowledge, and key values we will also help you as a company, organisation or business to be a market leader as well and shine above your competitors.

We also believe there is a place for GIS within your organisation and we believe with your support along with ours it would be beneficial for all parties concerned to achieve the highest level of quality assured customer service and satisfaction. On that note please remember the GIS motto which is GIS - Better Bottom Line For Your Business.
Copyright © GIS 2010 - 2011, All Rights Reserved.